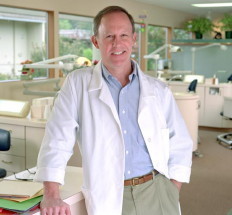 Customer Information Center
Truth in Equipment Leasing
Repeat business and 100% satisfied customers, equipment suppliers, and lender banks is our #1 Corporate goal.
To achieve this goal, we have found that eliminating costly and disappointing surprises is the key.
We have created our industry's first "Leasing Disclosure Checklist".
This list was developed by Bruce Forinash, Manager of Investment Leasing Company over the past 25+ years with the Company.
Please call your leasing agent to review this list so that you and your boss know you have done your due diligence.
Be sure to get other lender's written policies on these subjects!
This list was developed as a result of actual transactions that were funded.
Leasing Disclosure Checklist
Interim rent (an additional partial payment billed before regular payments start)
Document fees
Non-refundable earnest money deposit (first & last, or defined as security deposit, processing fee, or other names)
Poor credit high-risk type lease non-refundable earnest money deposit
Evergreen clause – automatic renewal of lease at end of initial term
Early pay off fees
Early payoff of a lease aspects. Non-cancelable but often lease co. Will say "an early payoff is ok and no penalty " but you should know how payoff is calculated
Excessively high late fee
Short grace period before late fee hits
Change due date fee
Origination fee
Filing fee
Title search fee
Lease assumption fee
Other junk fees such as your bank charging a fee every month to send us automatic lease payments
Underlying lease "interest rate" is quoted correctly
Security deposit up front not refundable
FMV. Fair market value lease option warning items
Lease sold to new firm
You pay to ship back equipment at end
Shipped items said to be defective or missing items
"Pre-approved" letter in mail or by fax "out of the blue"
No written quote or the quote is very low initially and approved at a higher rate
Legal review fee
Capital reduction vs. Security deposit vs. Advance payments
Inspection fees
Appraisal fees
Re-broker fees
Re-submission fees
No residual letter
Residual confusion: ignore factor & facts of lease
End of lease warning small or non-existent on funding company. Or lease company invoice. Hoping you overlook this
End of lease notice to lease co. Needs to be certified, not regular fax or mail letter.
Income to suppliers from leasing companies
Vendor, lessee, and maybe broker inflate equipment cost way above market and share the monies
Rate too high - way above market for commercial loans, possibly by 3 times!
Lender funds greater than 10-15% of equipment value in points to broker + broker's other earnings
County property tax rate 2-3 times higher than actual
County property tax charged on software when most municipalities don't require
File blanket UCC1 on business without borrower's knowledge
Copyright Douglease Corporation, 2009, all rights reserved.